It's no surprise that the Noelex 25 is a winner - in looks, popularity and performance. Packed into her 25 stylish feet is all the excitement of a competition proven racer plus all the comfort of a spacious family cruiser.
In creating the Noelex 25, designers Alex Tretheway and Steve Marten wanted a simple, easily rigged boat with excellent performance, which was not too heavy for towing and had an interior second to none. They have achieved all of that - and more. The Noelex 25's racing reputation speaks for itself She is so popular and so successful that the New Zealand Yachting Federation made her a national class, the only 25ft trailer yacht to earn that rank. Since introduction to the Australian scene the Noelex 25 has proven a success story for over two hundred families. From the same stable as the incredibly successful Noelex 22, the Noelex 25 is fast but simple and responsive to sail; elegant, but built for strength; well equipped but very spacious. Down below the look is large. John Duthie has created a new era with our teak or ash interior, and there is no lack of comfort on the attractively covered squabs and backrests. She'll sleep six in easy, unencumbered luxury.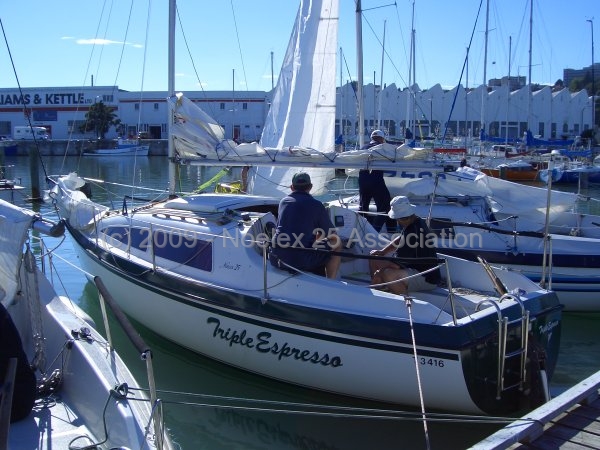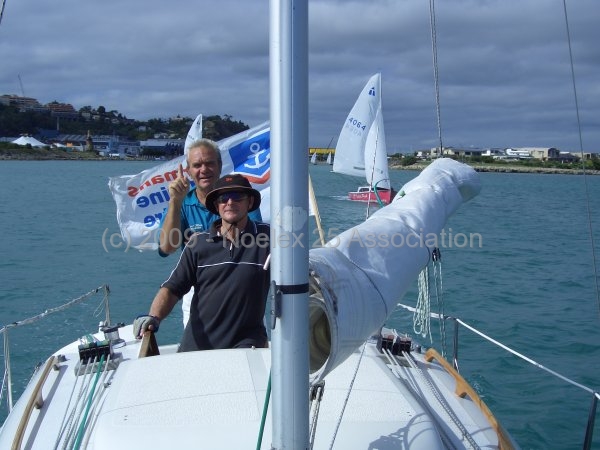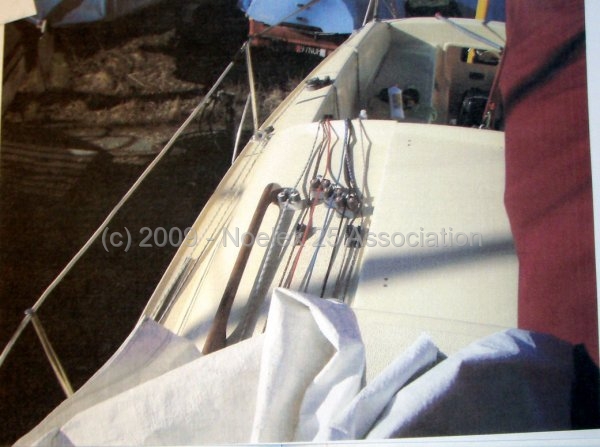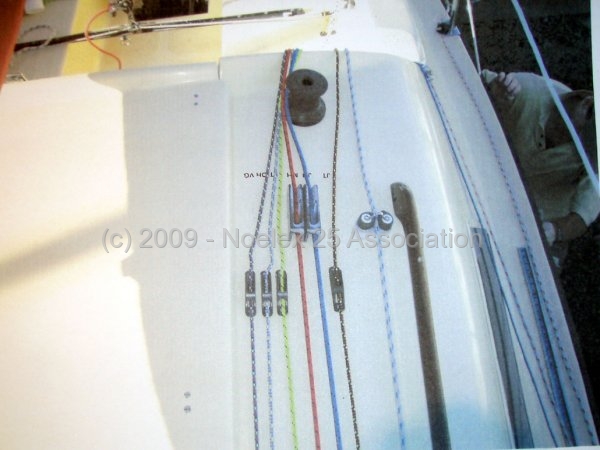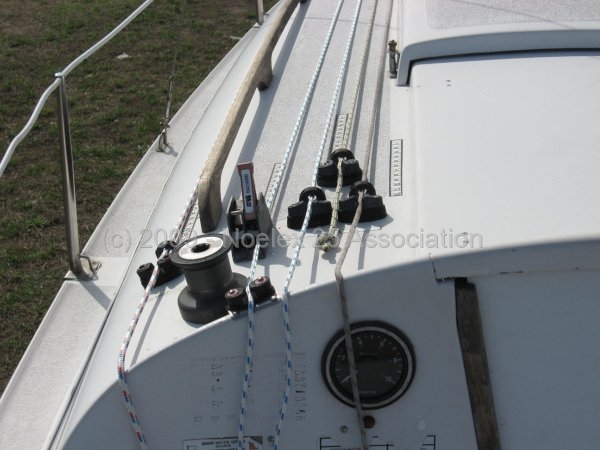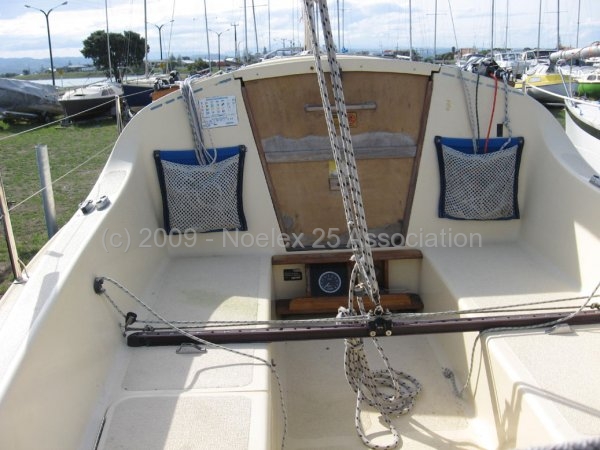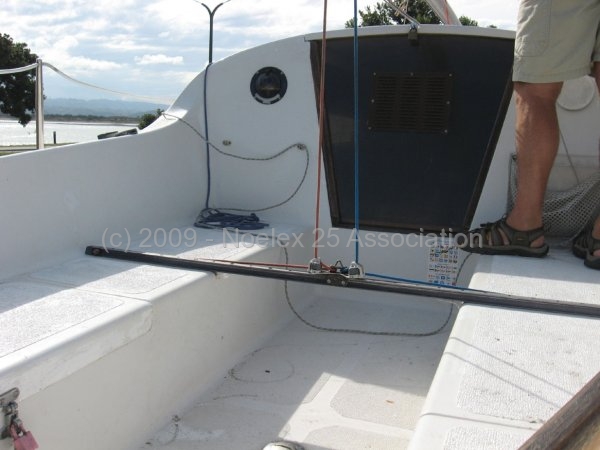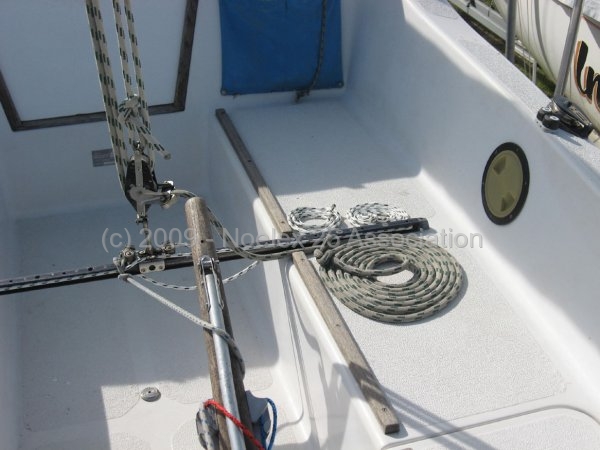 The table is foldaway, the galley is right at hand with plenty of cutlery and plate storage and she has the niftiest hideaway foodbin/refrigerator. The door of the hanging locker also creates privacy in the sleeping area and toilet forward. If all that's not enough (and the inventory of stock features is a bit on the longside), then many extra custom items are available on request.
Among the Noelex 25's exterior features are a large cockpit with comfortable moulded backrests and a carefully thought-out rudder assembly. She has a simple three-stay rigging and a self tacking jib, a sensible sail wardrobe, a roomy anchor well and nonskid surfaces moulded on deck and cockpit surfaces. All this and more on a sturdy hull of GRP/polyester sandwich.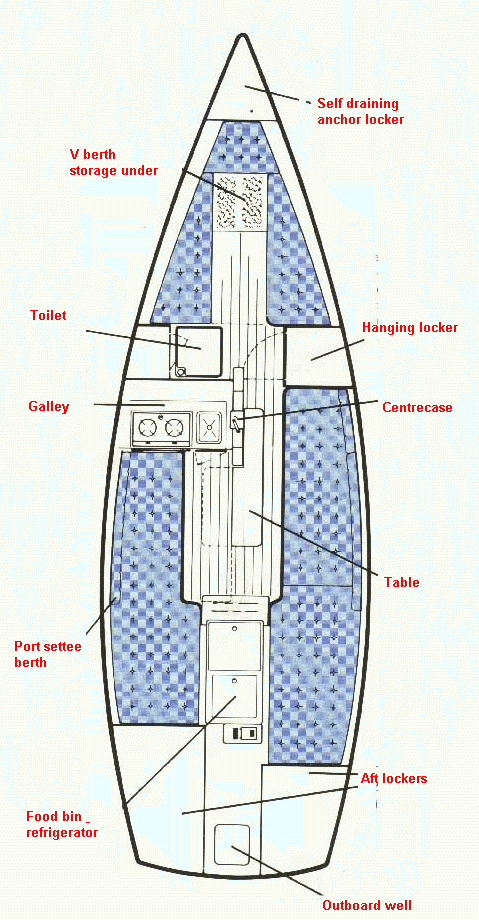 Construction: GRP polyester sandwich
LOA: 25ft 6in (7.77m)
Beam: 8ft 2in (2.50m)
Draught (board up): 12in (0.30m):
Draught (board down): 4ft 3in (1.40m)
Displacement (deluxe): 1180kg
Minimum weight (as specified): 1080kg
Sail area (working): 230sq ft (21.37sq m)
Spinnaker: 348 sq ft (32.03sq m)
Flanker: 235 sq ft (21.08sq m)
Towing weight [deluxe]: 1780kg